Në Mitrovicë është mbajtur punëtoria verore Code 4 Green, organizuar nga Girls Coding Kosova në bashkëpunim me 7 Arte, ngjarje kjo e cila njëkohësisht bëri edhe hapjen e aktiviteteve të ndryshme në kuadër të edicionit të 9-të të Festivalit Green. Për dy ditë me radhë në këtë punëtori morën pjesë 20 të rinj, ku qëllimi i punëtorisë ishte të mësohen hapat bazë për kodim dhe zhvillimi i ideve për një aplikacion ose ueb-faqe që do të ndihmojë rreth informatave të ndryshme lidhur me mjedisin në qytetin tonë. Kjo punëtori njëkohësisht ishte edhe bashkëpunimi i parë i Girls Coding Kosova me 7Arte ku aktivitete të tilla pritet të vazhdohen edhe në të ardhmen. Festivali Green tashmë është shndërruar në një aktivitet të përvitshëm që i dedikohet ndërgjegjësimit rreth gjendjes së mjedisit.  Edicioni i 9-të i festivalit do të pasurohet edhe me aktivitete të tjera argëtuese dhe do të përmbyllet me një event muzikor.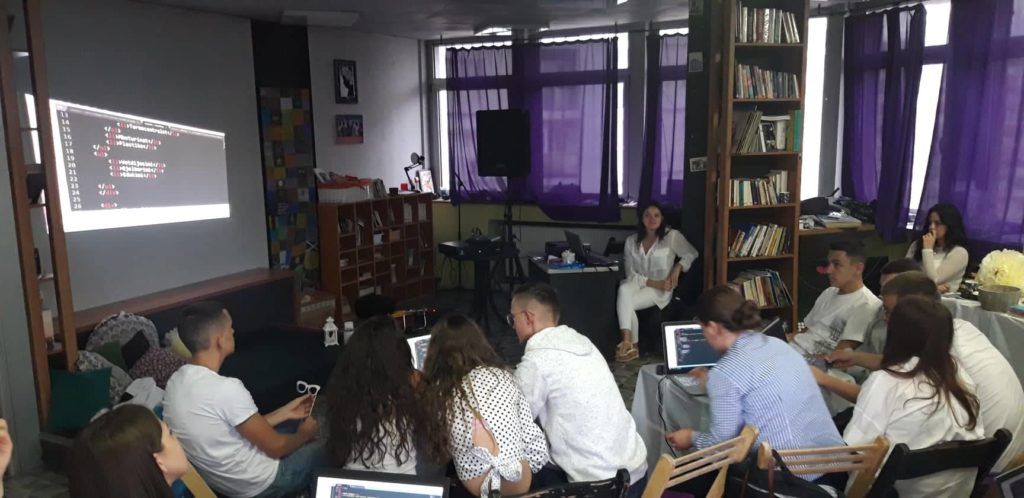 Coding for Green in Mitrovica
Code 4 Green summer workshop was held in Mitrovica, organized by Girls Coding Kosova in cooperation with 7Arte an event which simultaneously led to the opening of various activities happening within the 9th edition of the Green Festival. Over the past two days, around 20 young people participated in this workshop, where the aim of the workshop was to learn basic coding and develop ideas for an application or web site that would help with environmental information for our city. Meanwhile this workshop was also the first collaboration of Girls Coding Kosova with 7 Arte where such activities are also expected to continue in the future. The Green Festival has now become a yearly event dedicated to environmental awareness. The 9th edition of the festival will also be enriched with other entertaining activities and will be ending with a musical event.